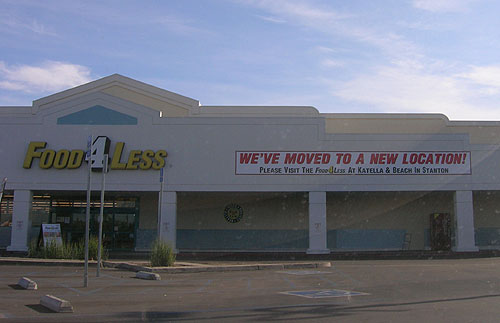 Wow, stanton did it again and at the same location. When Smith's closed our Stanton City Council praised themselves up one side and down the other on what a great job they did on bringing Lucky's into this location along with new jobs. The problem was that the Lucky's one block away closed and brought the inventory and employees with them. So, how many jobs were created?
Anyway, Lucky's changed to Albertsons and later closed this location. So, once again it's our Stanton City Council to the rescue. "Food For Less is Coming!", "Food For Less is Coming!". And once again the store a short distance away closed and moved into the Beach and Katella location.
Quiz question: How many jobs were created?
Answer: 0.0