Stanton - November 18, 2005 Flooded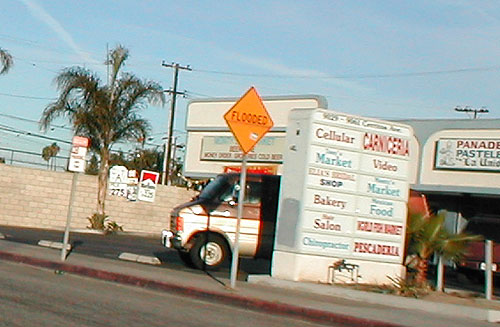 Flooded? Is this a warning that the streets are flooded or is the city council admitting that they will not fix the flooded area. On a sunny day like today and no rain in sight it makes this sign stand out as a great example of city council's ability to maintain our city.
If you agree or disagree with is then send us a message.