Stanton Residents to Clean Up Nuisance Property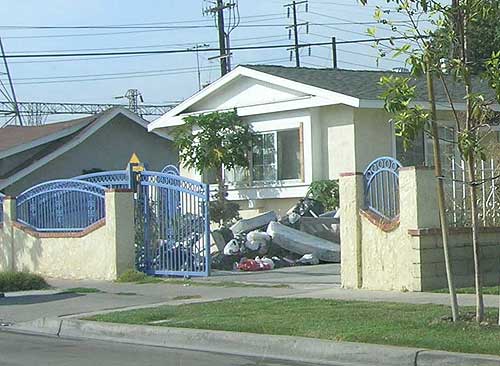 Stanton, CA – On Sunday, December 30th at noon, several Stanton residents will be cleaning up a neighborhood house that has been an eyesore for quite a while.
"Nobody lives there and the house has had piles of junk in the driveway and front yard for months," says Kevin, a resident that lives a few houses away. "I spoke with City Hall in addition to the Mayor months ago about the situation and still nothing has been done to get it resolved."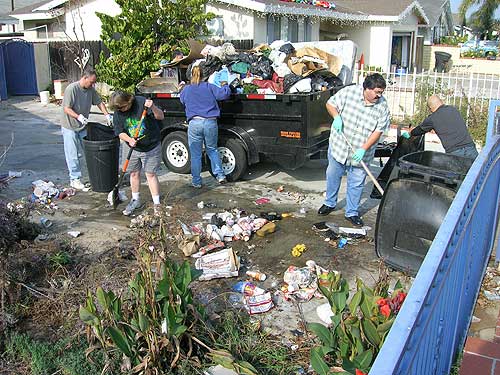 And it's not only Kevin who feels frustrated with the situation as several local residents have joined him in his cause.
"I put out a flyer to about 60 homes around the area Friday morning and we already have half-a-dozen people ready to help," says Kevin. "This house has been ignored for far too long and if City Hall won't help get it cleaned up then we'll have to do it ourselves."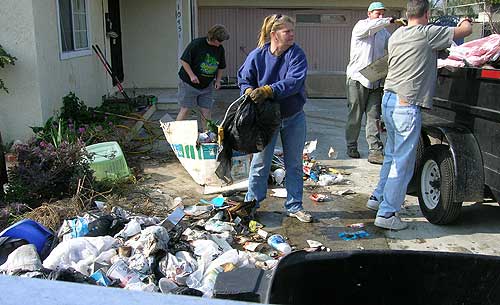 The house is located at 10451 Yana Drive in the city of Stanton near Cerritos Ave. and Dale. In addition to removing and dumping the large piles of debris and other junk that has been building up in the front yard, the lawn will be mowed, the yard cleaned up and the driveway will be cleared out.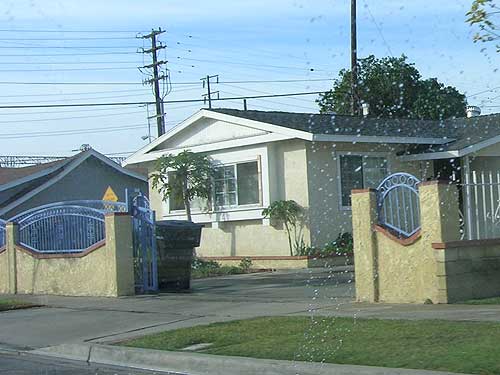 It was great to see so many friends and neighbors come together to help clean up the mess at the foreclosed home on Yana. It was covered by the major media and many neighbors noticed the big difference immediately. Thank you to everyone that helped :)